Dive and Marine
Contractors Ltd
Guaranteed Safety, Reliability & Professionalism
[unex_ce_button id="content_5aivdxuzo,column_content_yqfwwo1pn" button_text_color="#ffffff" button_font="regular" button_font_size="16px" button_width="auto" button_alignment="center" button_text_spacing="1px" button_bg_color="#1a65af" button_padding="15px 60px 15px 60px" button_border_width="0px" button_border_color="#000000" button_border_radius="0px" button_text_hover_color="#ffffff" button_text_spacing_hover="1px" button_bg_hover_color="#000000" button_border_hover_color="#000000" button_link="tel:0567801288" button_link_type="url" button_link_target="_blank" has_container="" in_column="1"]Call Us[/ce_button]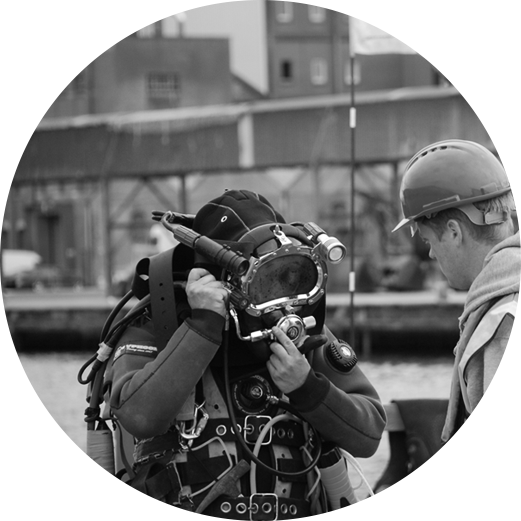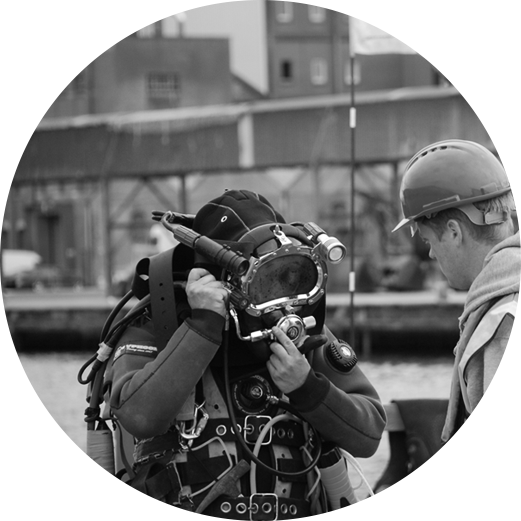 Dive & Marine Contractors are a leading provider of services to all types marine infrastructure under or in the vicinity of water.  We are based in Ireland.
The marine construction industry is one where safety and trust are of paramount importance to us as we strive to exceed our clients' expectations and supply a safe environmental service on schedule and within budget.
All works are carried out in accordance with the Safety in Industry (Diving Operations) Regulations 1981 S.I. 422 of 1981, HSE Diving at Work Regulations 1997 and in conjunction with the site-specific risk assessment and Dive and Marine Contractors Safety Manual and ACOP L104 – The Approved Code of Practice for Commercial Diving Projects Inland/Inshore. It is based on the ADC Safety Management System.
All construction works are carried out in accordance with 'The Safety, Health and Welfare at Work (Construction) Regulations 2013', S.I. of 2013.
Our team have extensive commercial diving, marine engineering and related experience which allow us to offer a range of services to suit unique client requirements. 
Our services include Civil Engineering, Repair & Maintenance, Surveys & Inspections, Archaeological Services, Salvage & Recovery and Plant Hire.
Dive and Marine Contractors aim is to provide a service whereby safety, reliability and professionalism remain core principles, driven by our safety conscious staff.
Dive & Marine Contractors Ltd have extensive commercial diving and related experience. We aim to provide a wide range of services to the Marine Industry either in the role of principal contractor or as specialist subcontractors.
[unex_ce_button id="content_992isy2gm" button_text_color="#ffffff" button_font="semibold" button_font_size="18px" button_width="auto" button_alignment="center" button_text_spacing="1px" button_bg_color="#000000" button_padding="15px 60px 15px 60px" button_border_width="0px" button_border_color="#000000" button_border_radius="0px" button_text_hover_color="#ffffff" button_text_spacing_hover="1px" button_bg_hover_color="#2067ad" button_border_hover_color="#000000" button_link="tel:00353567801288" button_link_type="url" button_link_target="_self" has_container="1" in_column=""]Call 056 7801288 for more information[/ce_button]