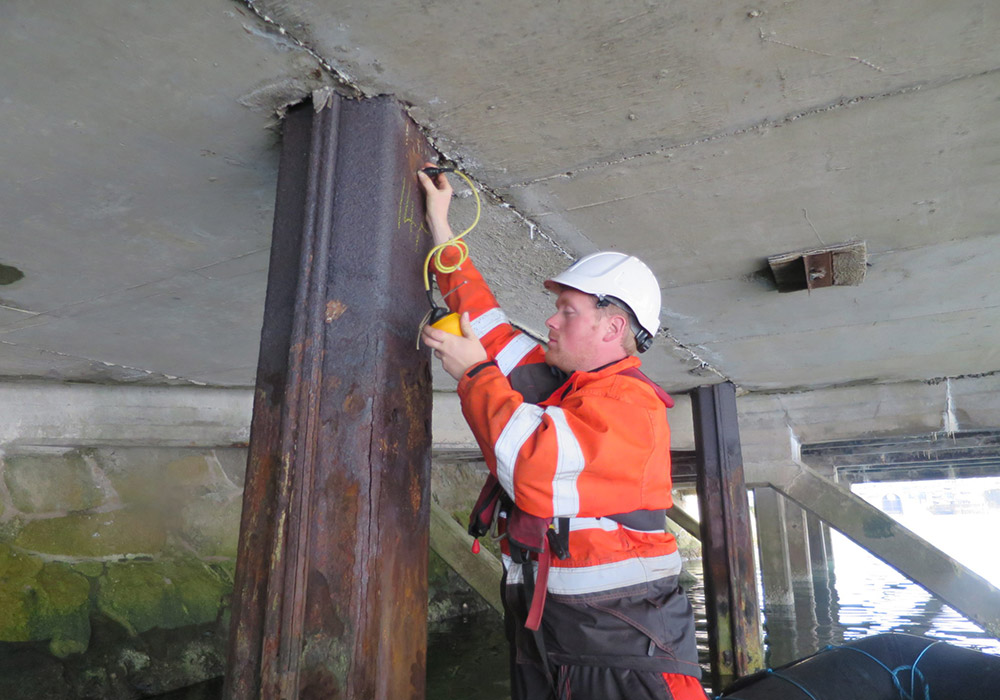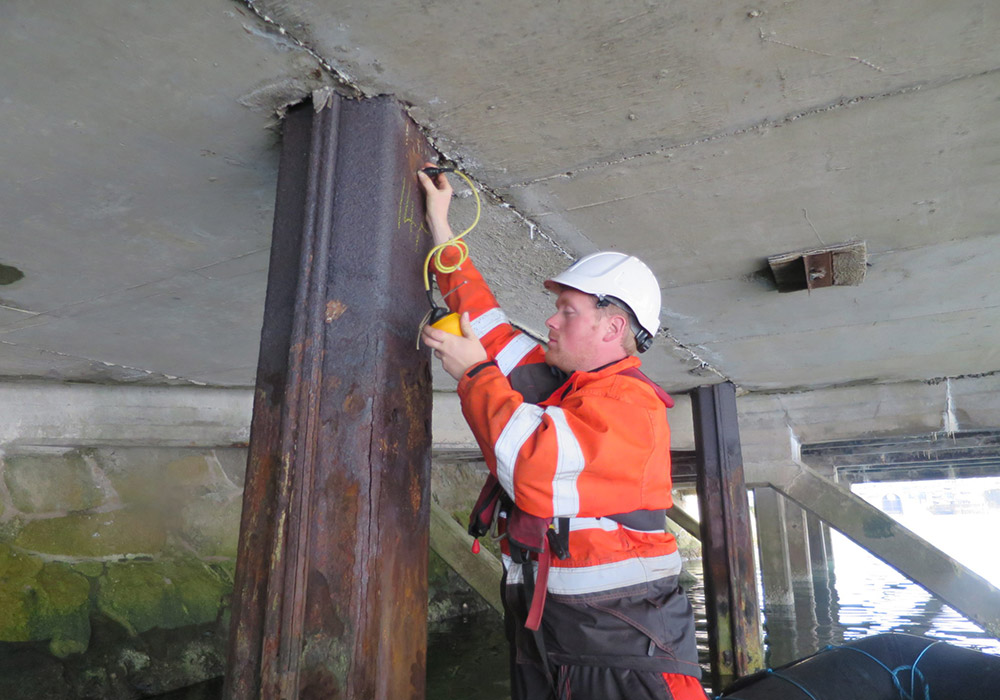 Carryout Subsea disconnect and retrieval of Tidal Energy generator Prototype for at Strangford Lough

Client:            Minesto UK
Project Overview
Dive and Marine Contractors were engaged by Minesto UK to locate and recover their Sea Kite prototype Tidal Generation equipment at Strangford lough NI.
This project involved working in challenging conditions in an area with one of the highest tidal currents in Europe.
Dive and Marine Contractors located the equipment and prepared it for lifting. This involved carrying out Subsea Electrical disconnections and blanking of cables, removal of fixings  and marking up the system components to allow accurate reassembly. 

Finally once the preparation was complete we were able to commence the recovery of the Generator and associated equipment. 
Once all components were recovered a post project video survey was completed and submitted to our client. 
These works were carried out in 27m of water in a narrow tidal window, in record time, thereby saving our client both considerable funds and valuable time.

Dive & Marine Contractors compiled the relevant diving documentation including dive plans, detailed method statement and risk assessment and liaised with the local authorities to obtain suitable permissions and permits as per the HSE Diving at Work Regulations 1997.